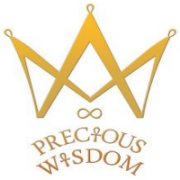 This healing system awakens you to your true empowerment through the process of "Spiritual Alchemy". It has been channelled by Alexandra Wenman with Archangel Metatron, ascended master Lord Melchizedek and the Councils of Light since 2012. This beautiful and powerful healing system uses Universal Golden energy and powerful symbols to align you with your Divine self. The symbols of this system once belong to the ancient mystery schools and as such carry a divinely pure energy which can bring about healing and transformation in one's life.
What to expect from a Precious Wisdom Healing session?
During the healing session, I act as a channel of the energy of unconditional love with the use of the 8 ancient sacred symbols and the Universal Golden energy. This Golden energy is passed into the client for the most perfect and highest form of healing possible and works on healing any issue that that they are experiencing, whether it's physical, emotional, mental or spiritual block as well as increasing self-awareness and improving client's outlook on life.
The healing session can be conducted in the following ways:
In person, which is can be done via hands-on technique or without laying on of the hands. Client can be seated or lying down on therapy couch. The recipient remains fully clothed throughout the session.
Distance – where I arrange a time that is mutually convenient for both of us, where you can be somewhere comfortable regardless of where in the world you are located. At this time, I visualize you and connect to you to perform the healing.
The whole session lasts an hour.
Price per healing session: £80.00
We do not encourage, teach or promote any kind of medical diagnosis or promise to cure an already existing medical condition. In this modality we do not focus on dis-ease but simply acknowledge it and instead focus on perfect health.