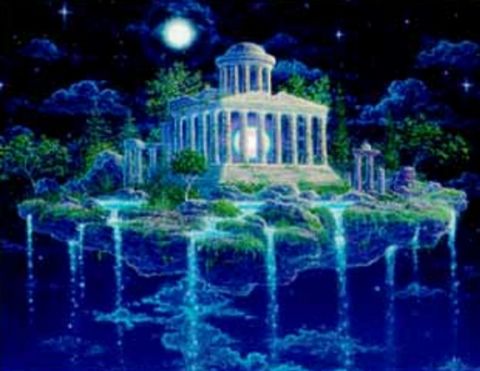 Atlantean Healing™ is an angel led healing treatment. You do not need to hold or not hold any particular religious or spiritual beliefs in order for the Atlantean healing to work for you.

In the era of Atlantis there were many healing temples where the healings were conducted by the Atlantean Priests and Priestesses. After the fall of Atlantis this healing energy was moved to the Great Pools of Energy to be kept until we were once again ready to channel it. Atlantean Healing™ has been given to humanity at this time to handle all the changes that are happening particularly since 2012. This healing system is a combination of the ancient techniques used in the temples of Atlantis combined with new ones given to us for the challenges we face in the world today. Atlantean Healing™ was channeled back into existence by Birkan Tore

What happens during an Atlantean Healing™ session?
Atlantean Healing™ sessions are designed to balance the energy field through the energy centers aka chakras. The energy is a very high vibration and powerful, yet it feels gentle when channeling or receiving it.
In each session the Atlantean Angels come in to work through me in assisting with the application of the energy and healing process. I also focus on listening to the body and it's messages to find out the root causes of the conditions.
The highest good of the client is always the core intention for each session
The whole session lasts an hour and the actual healing session can take from 15 to 40 minutes depending on the needs of the client and inner guidance that I receive.
The healing session can conducted in the following ways:
In person, which is can be done via hands-on technique or without laying on of the hands. The recipient remains fully clothed throughout the session
Distance – where I arrange a time that is mutually convenient for both of us, where you can be somewhere comfortable regardless of where in the world you are located. At this time, I visualize you and connect to you to perform the healing. Afterwards we can speak via Phone/Skype about the session and what came up
I'll be also providing the individual with the intuitive guidance received during the healing session, similar to a mini Psychic reading which is directed towards your overall wellbeing.
Post session, The Atlantean Healing Energy will continue working and balancing the energy field of the client for several hours. This way there will be no sudden shifts that or outbursts of release caused by the treatment.
Price per healing session: £80.00
We do not encourage, teach or promote any kind of medical diagnosis or promise to cure an already existing medical condition. In this modality we do not focus on dis-ease but simply acknowledge it and instead focus on perfect health.